Calendario dell'avvento: 15 dicembre
BLUVACANZE CONEGLIANO VI ASPETTA PER I VOSTRI REGALI DI NATALE!
Se acquisti un cofanetto BOSCOLO GIFT entro il 24/12/2020 avrai uno sconto del 5% sul prezzo di vendita.
Inoltre puoi richiederci dei BUONI VIAGGIO LIBERI con l'importo che vuoi tu valido per 12 mesi.
La persona che lo riceverà potrà decidere quando e dove andare senza nessuna limitazione.
Seguiteci sui social! Facebook e Instragram
Roberta e il suo staff augurano a tutti i tifosi Imoco Volley un sereno Natale!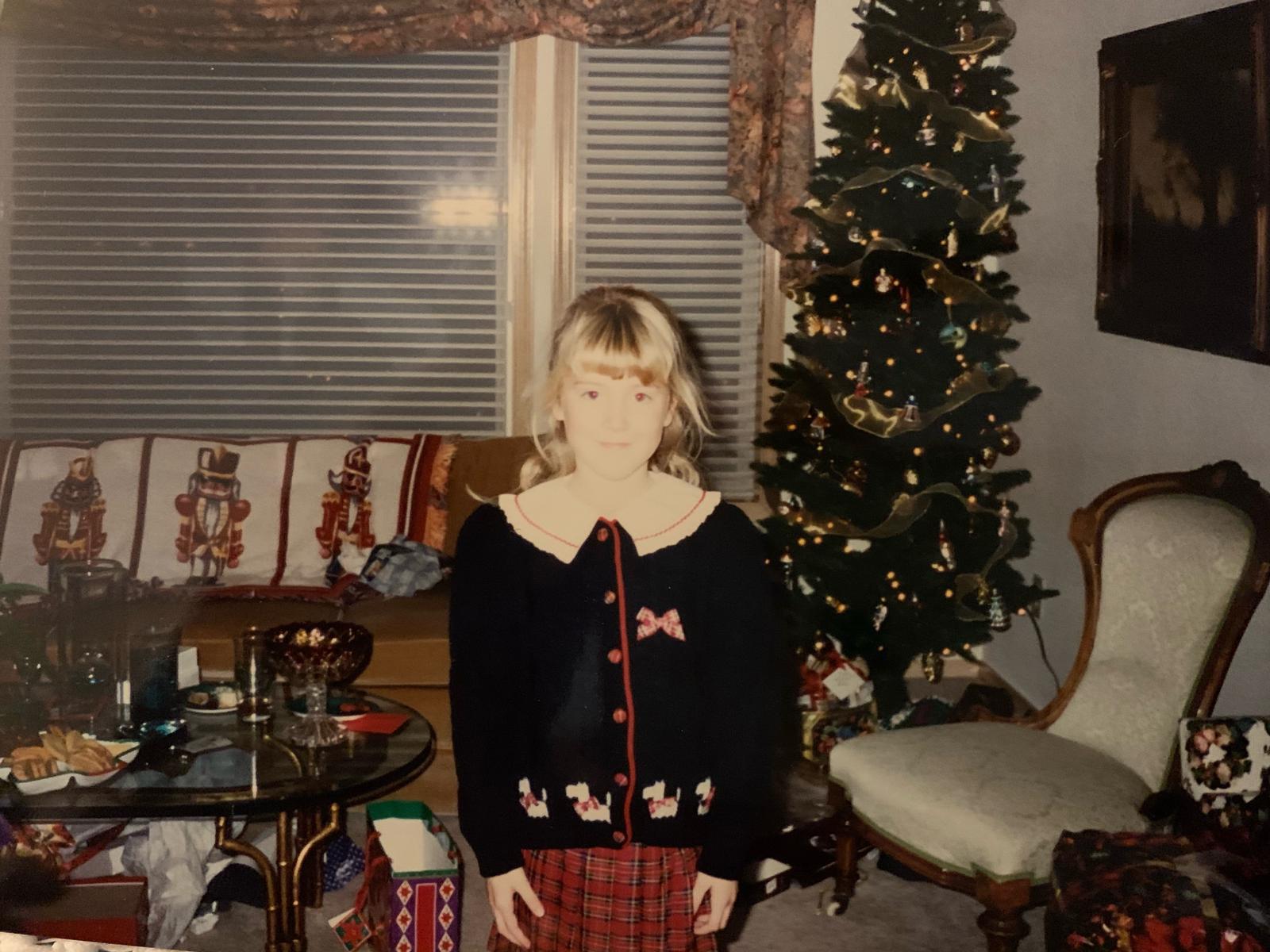 GRANDMA HILL – NONNA HILL
This picture was taken at my grandma's house, where we always spent December 24th with cousins and aunt and uncles.
My grandma would make a big Christmas ham and her famous potatoes and we would open gifts all together, while throwing wrapping paper at her while she wasn't looking.
It was special and as my grandma passed away a few years ago, we miss this tradition as a family.
But we still creating new ones, even though we are far from each other!
Happy holidays, Kim
Questa foto è stata scattata a casa di mia nonna, dove abbiamo sempre trascorso il 24 dicembre con cugini e zia e zii.
Mia nonna preparava un grande prosciutto di Natale e le sue famose patate e aprivamo i regali tutti insieme, mentre le tiravamo carta da regalo quando non guardava.
Era speciale e siccome mia nonna è morta qualche anno fa, ci manca questa tradizione di famiglia.
Ma ne creiamo ancora di nuovi, anche se siamo lontani l'uno dall'altro!
Buone feste, Kim