Calendario dell'avvento: 4 dicembre
Sandre, Nunc est bibendum!
La società agricola Sandre riserva agli appassionati gialloblù una promozione speciale per la stagione sportiva 2020-2021.
Vi invitiamo a scoprire i nostri prodotti sul nostro sito Sandre.it
Se vieni in cantina presentando questa mail, su tutto il tuo acquisto applicheremo uno sconto del 5%.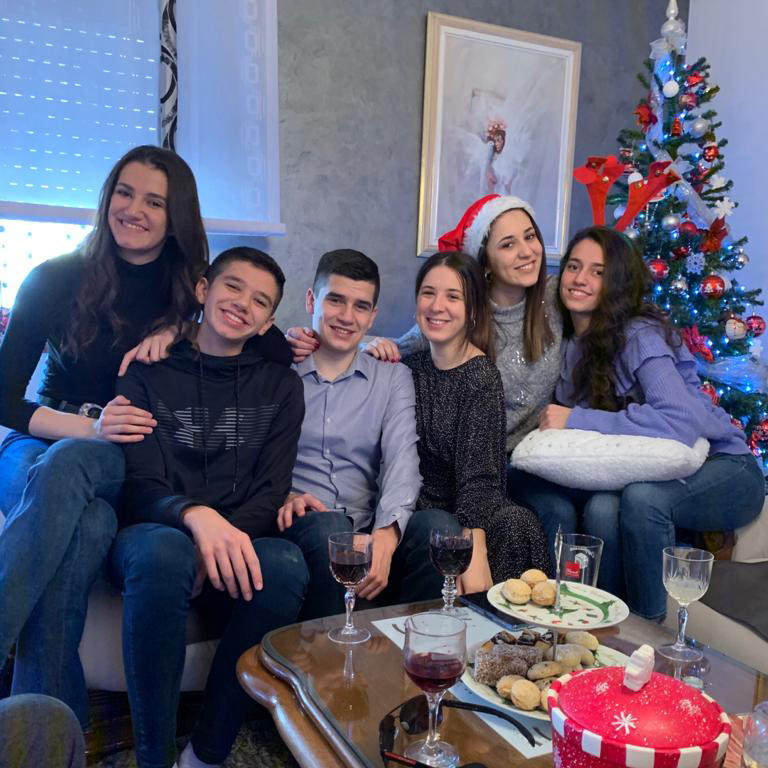 FOR BIBI, CHRISTMAS IS FAMILY!
When someone says Christams, the first thing I will say is FAMILY.
Christmas is the most beautiful day in a year for me because it's day full of peace, happiness and day when I am surrounded with most important people in my life.
Since I know myself, I spend Christmas always in the same way. In the night on 24th December, I go to the church and then, the next morning ,on 25th December, I have Christmas lunch with my closest family, uncles and cousins.
We eat, hang out, sing traditional songs from place where my father is coming from and of course, we pray and thank God for everything we have!
And the most beautiful thing is that Christmas don't last for just one day, this period of hangig out with people and family is lasting and 10 days after.
Even if this is my first year when I will not be home for Christmas, I am little bit sad, but also excited to celebrate Christmas in some other way with my second family and people I love here! I am sure it will be great!
I wish you all the best for this Christmas!
Božana Butigan
Quando qualcuno dice Natale, la prima cosa che dirò sarà FAMIGLIA.
Il Natale è il giorno più bello dell'anno per me perché è un giorno pieno di pace, felicità e un giorno in cui sono circondata dalle persone più importanti della mia vita.
Da quando mi ricordo, passo il Natale sempre allo stesso modo. La notte della vigilia, il 24 dicembre, vado alla Santa Messa, la mattina dopo, il 25 dicembre, pranzo con la mia famiglia più vicina, gli zii e i cugini.
Mangiamo, usciamo, cantiamo canzoni tradizionali del paese natale di mio padre e, naturalmente, preghiamo e ringraziamo Dio per tutto quello che abbiamo!
E la cosa più bella è che il Natale non dura solo un giorno, questo periodo di ritrovo con la gente e la famiglia dura anche i 10 giorni successivi.
Anche se questo è il mio primo anno in cui non sarò a casa per Natale, sono un po' triste, ma allo stesso tempo entusiasta di celebrare il Natale in un altro modo, con la mia seconda famiglia e le persone a cui voglio bene qui in Italia! Sono sicura sarà meraviglioso!

Vi auguro il meglio per questo Natale a tutti voi!
Božana Butigan